sinai Peninsula is one of northeastern Egypt iconic geographical site. The triangular formation is located between Aqabaa and Suez gulfs of the red sea and creates a land bridge between the Asian and African continents. The peninsula is occupying 61.000 squares Km and divided into two governorates south Sinai and North Sinai. The peninsula had been inhabitant since prehistoric times and was always trade center for being the link between two mass lands of African.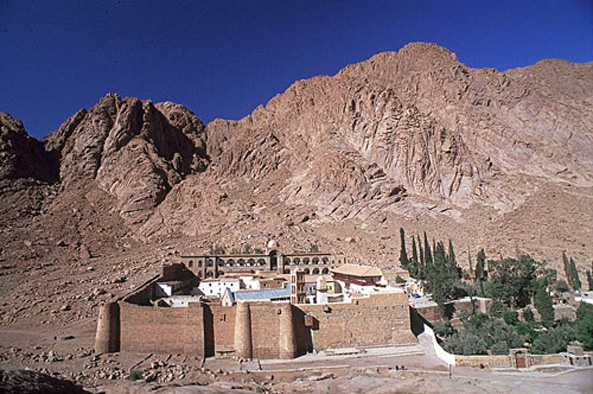 Sinai Peninsula
The regional of Sinai Peninsula has captured traveler's imaginations throughout history for having important religious significant and being crossroad of prophets who left their footprint on the sand. The peninsula of Sinai is a good live example of Bedouin life in Egypt with their special own traditions where the true sound of the peninsula can be found. It does also host spiritual religious sites like the monastery of ST.Catherine which maintain the richest Christian collection of rare icons and manuscripts in existence. The regional peninsula of Sinai is divided into main developed cities like Sharm El Sheikh and smaller towns like Taba, Dahab and Nuweiba that overlook the red sea.
Things to do in Sinai
Hiking and climbing

Sinai is full of heights and mountain chains, among them is Mount Sinai or known locally as mount Musa which has religious importance. It is perfect for hiking and climbing trips in which you'll be taking jeep or quad bike to reach the mountain and start hiking. For your benefits, it is more save to keep in your company a local Bedouin guide to lead you through valleys and terrains. if are going to have hiking trip under the supervision of travel to Egypt, your transportation, guiding, safety supplies and your personal requests will be our responsibilities. The regional area is enriching with desert beauty and its mountains summit offers spectacular views on the valleys and sand dunes which makes Sinai one of the best in desert safari trips.
Visiting religious attractions
As most of you know, Mount Sinai is the place where prophet musa have receive his ten commandments which makes the mountain as pilgrimage site for some Jews. Some travel agencies organize day tours to the old monastery with sunset hiking on Sinai mount where you will follow the steps of the prophets who passed by.Saint Catherine monastery is 230 KM from Sharm El Sheikh city, and was built during 527-565 AD. It is one of the most popular orthodox ancient sites in Egypt located next to Greek Orthodox Church chapel.
Snorkeling and diving

Swimming, diving and snorkeling are such good options in the amazing protectorates of Sinai where the exotic marine life. Dahab is an iconic place for diving sites and known for "the blue hole" which is a must see if you are scuba diving fan. The interesting site goes deep 12 Km north of Dahab, full of rare species and unique coral reefs. The blue hole Egypt is not the only snorkeling spot in Sinai, there are also Eel garden which is the home of colony garden eels, the lighthouse reef is located in the center of Dahab where sometimes turtles can be spotted there and Canyon, diving site considered to be open under water cave. There is also Ras Abu Ghalum where you can enjoy the mountains surrounded beach and discover the Egyptian Bedouin life style there.